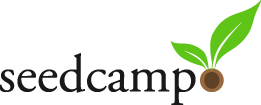 CubeSocial is one of 20 tech start-ups selected for Seedcamp London, which takes place next Thursday 11 August.
During the event, we get five minutes to showcase our business to a range of entrepreneurs, venture capitalists, lawyers, accountants and other experts, followed by an afternoon of expert mentoring and coaching.
Becoming a Seedcamp London finalist is great recognition for everyone involved here at CubeSocial and follows on from last month's listing as a Company to Watch in the Thames Valley 250. We hope the day itself brings us more good news.
Wish us luck!